Welcome to The Roslyn Synagogue
The Roslyn Synagogue, a member of the Orthodox Union, is a friendly and welcoming synagogue in Roslyn Heights, Long Island. Jews of all levels of observance are welcome. The Roslyn Synagogue opened in 1976 and has been led since its inception by Rabbi Robert (Hillel) Block.

The Roslyn Synagogue has a 10-square mile eruv that surrounds a major part of the Greater Roslyn area. Please click HERE for a detailed map.

We would love to see you and your children at any of our Shabbat programs or events!
Lag B'Omer Virtual Israel-Quest Escape Room Program for 3rd - 8th Graders!
Join us for The Roslyn Synagogue Sisterhood Shmooze & Book Club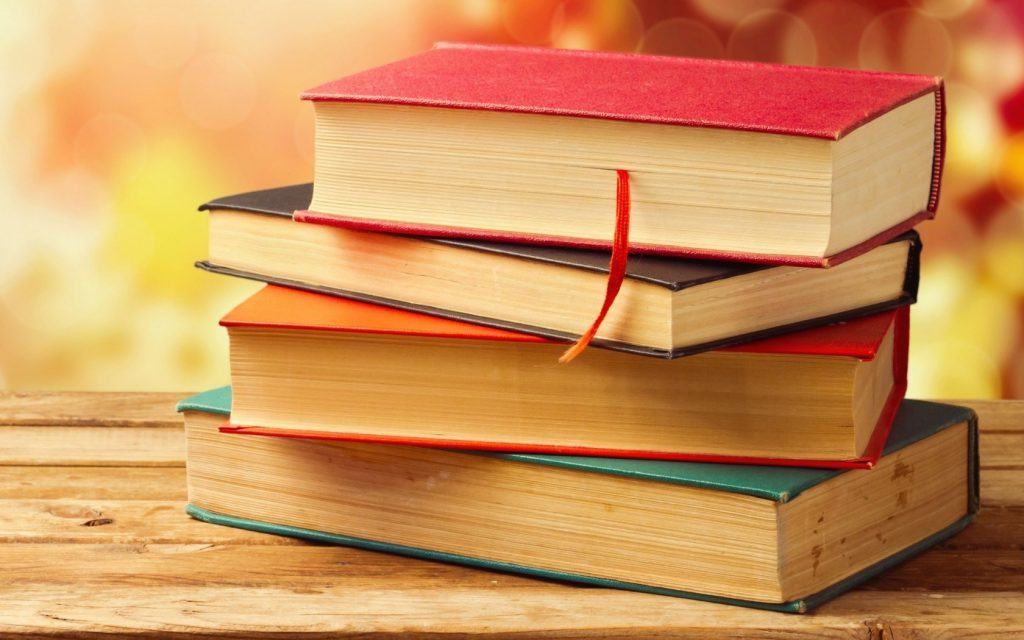 JOIN THE ROSLYN SYNAGOGUE SISTERHOOD SHMOOZE AND BOOK CLUB
SHMOOZE: Tuesday, May 11th at 7:30 PM
BOOK DISCUSSION: Tues, May 11th at 8PM

Join the members of the Roslyn Synagogue Sisterhood for an evening of schmoozing and book discussion.
Sponsor a Virtual Kiddush
We may not be together physically to celebrate our community's simchas and other life cycle events, but we are still together spiritually.

Please consider sponsoring a virtual Kiddush to support The Roslyn Synagogue. Although there will be no food served, this is an opportunity for 100% of your donation to support our Shul.

Our building right now may not be used in the same way, but our expenses remain the same.

Do you have an upcoming birthday, anniversary, yahrzeit, bnai mitzvah, baby naming, or just want to support our Shul?

To sponsor a Virtual Kiddush, please contact Eli Peyman; he will help coordinate the sponsorship and ensure that your sponsorship will be listed in the weekly announcements. And if you would like to share any thoughts or memories relating to your sponsorship—perhaps a photo or a short video or dvar torah—they can be included as well.

Sponsorships start at $180. After contacting Eli, you may donate online by going to our DONATIONS page.

Please consider sponsoring a Virtual Kiddish—and helping to keep our connection to each other and The Roslyn Synagogue community during these unprecedented times.
Online Payment for Dues Available
Members can pay dues or any outstanding balances via the My Account menu above. If you pay using a debit card there is no fee. All payment details are saved securely in your account.

Benefits of paying online include knowing that your payment is immediately received and applied correctly (as well as making life a lot easier for Steve Baumgarten). Of course you may continue to pay by other means as well.
Please be sure you are logged in first, using the "Login" link in the upper right corner of the home page.
Anyone who has forgotten or who needs to reset their login password can do so via the Forgot Password link.
Roslyn Synagogue Open for Daily Minyan and Shabbat Services
With excitement and caution and gratitude to Hashem we opened for davening b'tzibbur with minyan starting Sunday June 7th.

We will be starting minyan for Shabbat this week, Parshat Beha'alotcha.

The number of people attending davening will be limited because of the need for social distancing and the limits imposed by Governor Cuomo on the number of people allowed.

To accomplish social distancing seating will be limited.

We have marked seats with tape which should not be occupied. Please use only the seats which are not blocked. There will be some "spill over" seats in the Kiddush room (with the doors open) but seating will still be limited.

As a result of the limitation on the number of people allowed in the building children should not attend this Shabbat. Hopefully, this will change in the very near future as more people are allowed to attend.

Seating will be very limited both for men and women and will be first come first serve. We encourage those saying Kaddish to arrive early to assure entry.

If this opening is successful and there is enough interest in davening in schul on Shabbat we will try to arrange for the possibility of two minyanim, one early and one later if we can work out all the details. If you arrive and cannot participate because of the space requirements please understand that it's not because we don't want everyone to return to schul but that we are moving forward cautiously and in accordance with guidelines.

If you arrive and are turned away, daven at home and enjoy Shabbat, but let me know that you are interested in attending so we can judge the need for a second minyan.

Looking forward to a successful return to schul for Shabbat.

Please note the guidelines for attending. They need to be followed. Most important:

Masks must be worn properly at all times in the building—no exceptions. We must ensure that all people are wearing masks properly at all times while inside Roslyn Synagogue, even while davening.

Additionally:

We will need to follow social distancing guidelines, so seating will need to be at least 8 feet apart.
There should be no congregating together before or after davening.
Multiple exits should be used to leave schul to avoid crowding together at the door.
If you are over 65 years old or have underlying medical conditions, or in any way concerned about your health and safety relating to Covid-19, you should not attend. You may want to consult your physician for advice about attending.
If you have a fever greater than 99.5, have a sore throat, cough, shortness of breath or body aches or any other symptoms of Covid-19, you MUST NOT attend.
If you have recently traveled you should not attend until your self-quarantine is complete.
Hand washing or sanitizing must be followed.
No hand shaking.
Each person should use his own siddur and Chumash, or if using one from the schul you should use the same one each time so mark them with your name.
You should use your own tallit.
There should be no kissing of the Torah or mezuzahs, siddurim or chumashim or any other religious items.
There will be no kiddush or food or drink served.

We are looking forward to having more people attend, for davening and G-d willing classes in schul, as conditions allow us to safely increase the number of people who can attend. As government, health and religious advice allows we will respond by moving towards normalization of attendance to the extent that it is safe to do.
Roslyn Synagogue is active on ZOOM! Please join us! Let's stay connected and support each other.
WEEKLY SCHEDULE:
Gemorra Shiur - Every Tuesday at 8:15pm
Chumash Shiur - Every Wednesday at 8:15pm
Junior Congregation - Every Friday at 4:00pm
Saturday Night Havdalah - Schedule varies weekly
Davening (Shacharit / Mincha / Maariv) - Schedule varies daily
Additional programs under development ...
Kids/Family Book club and so much more!
For zoom connection info, please contact Ken Cooper.
Schedule of Prayer Services
Please check our CALENDAR to confirm the schedule of daily minyans and Shabbos services at The Roslyn Synagogue.
Junior Congregation
Kids enjoy Junior Congregation for its engaging programs. Parents value their kids learning Jewish prayers while developing an appreciation for coming to Sabbath prayer services.
Children between the ages of 7-13 are encouraged to attend Junior Congregation which occurs from 10:45-11:30 AM. During Junior Congregation children pray together while learning the words and more about the meaning of the prayers as well. They also explore the Torah portion of the week in a fun and interactive way.
Every Junior Congregation ends with fun games! Junior Congregation also hosts several fun and festive activities for the children celebrating the holidays.
Minyan Katan
Younger kids enjoy Minyan Katan for its engaging programs and yummy snacks. Parents value their kids learning about the holidays, the Torah, and Jewish prayers while developing an appreciation for coming to Sabbath prayer services.
Children between the ages of 2-6 are encouraged to attend Minyan Katan which occurs approximately twice a month (once in the summer months) from 11:00 AM – 11:30 AM. During Minyan Katan, children sing songs, explore the Torah portion of the week in a fun and interactive way, hear a story and enjoy a snack. Children under the age of 3 are asked to have an adult guardian with them during the program.
Weekly Class Schedule (Fall thru Spring)
TALMUD CLASS (GEMARA SHIUR)
Tuesday evenings (8:15 – 9:15 PM):
Open to all-beginners and seasoned students of Talmud. The session involves mutual participation in understanding and analyzing the text. The discussions are always friendly, often lively and sometimes even heated.
We are currently studying the Tractate Sukkah, which discusses the various Mitzvot of the Sukkot festival, including the four species of the lulov, the proper construction of the sukkah and observance of the Mitzvah, as well as how the holiday was celebrated in Temple times.
TORAH DISCUSSION (CHUMASH CLASS)
Wednesday evenings (8:15-9:15 PM):
Discussion of upcoming week's Torah portion. Both classical and modern commentators are employed. The discussions are lively, incisive and informative and are accessible to attendees regardless of prior knowledge of Tanach (Five books of the Torah).
Please check our CALENDAR to confirm this week's class schedule.
Thu, April 22 2021
10 Iyyar 5781
Today's Sefirah Count Is 25
היום חמשה ועשרים יום שהם שלשה שבועות וארבעה ימים לעמר
Today's Calendar
Shacharit

: 6:30am
Mincha/Maariv

: 7:15pm
---
Friday Night
Mincha/Kabbalat Shabbat

: 6:45pm
Candle Lighting

: 7:24pm
Shabbat Day
Shacharit

: 9:00am
Kiddush available for sponsorship

: 12:00pm
Shiur

: 6:45pm
Mincha,S3,Maariv

: 7:15pm
Havdalah

: 8:27pm
Upcoming Programs & Events
---
This week's Torah portion is

Parshat Achrei Mot-Kedoshim
Candle Lighting
Havdalah
Motzei Shabbat, Apr 24, 8:27pm
Pesach Sheni
View Calendar
Zmanim
Alot Hashachar
4:37am
Earliest Tallit
5:13am
Netz (Sunrise)
6:06am
Latest Shema
9:29am
Zman Tefillah
10:38am
Chatzot (Midday)
12:53pm
Mincha Gedola
1:27pm
Mincha Ketana
4:51pm
Plag HaMincha
6:16pm
Shkiah (Sunset)
7:41pm
Tzeit Hakochavim
8:25pm
More >>
Thu, April 22 2021 10 Iyyar 5781